/

News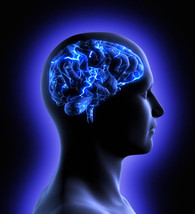 01.07.2013
Brain's 'Garbage Truck' May Hold Key to Treating Alzheimer's and Other Disorders
In a perspective piece appearing today in the journal Science, researchers at University of Rochester Medical Center (URMC) point to a newly discovered system by which the brain removes waste as a potentially powerful new tool to treat neurological disorders like Alzheimer's disease. In fact, scientists believe that some of these conditions may arise when the system is not doing its job properly.
"Essentially all neurodegenerative diseases are associated with the accumulation of cellular waste products," said Maiken Nedergaard, M.D., D.M.Sc., co-director of the URMC Center for Translational Neuromedicine and author of the article. "Understanding and ultimately discovering how to modulate the brain's system for removing toxic waste could point to new ways to treat these diseases."
The body defends the brain like a fortress and rings it with a complex system of gateways that control which molecules can enter and exit. While this "blood-brain barrier" was first described in the late 1800s, scientists are only now just beginning to understand the dynamics of how these mechanisms function. In fact, the complex network of waste removal, which researchers have dubbed the glymphatic system, was only first disclosed by URMC scientists last August in the journal Science Translational Medicine.
The removal of waste is an essential biological function and the lymphatic system -- a circulatory network of organs and vessels -- performs this task in most of the body. However, the lymphatic system does not extend to the brain and, consequently, researchers have never fully understood what the brain does its own waste. Some scientists have even speculated that these byproducts of cellular function where somehow being "recycled" by the brain's cells.
One of the reasons why the glymphatic system had long eluded comprehension is that it cannot be detected in samples of brain tissue. The key to discovering and understanding the system was the advent of a new imaging technology called two-photon microscopy which enables scientists to peer deep within the living brain. Using this technology on mice, whose brains are remarkably similar to humans, Nedergaard and her colleagues were able to observe and document what amounts to an extensive, and heretofore unknown, plumbing system responsible for flushing waste from throughout the brain.
The brain is surrounded by a membrane called the arachnoid and bathed in cerebral spinal fluid (CSF). CSF flows into the interior of the brain through the same pathways as the arteries that carry blood. This parallel system is akin to a donut shaped pipe within a pipe, with the inner ring carrying blood and the outer ring carrying CSF. The CSF is draw into brain tissue via a system of conduits that are controlled by a type support cells in the brain known as glia, in this case astrocytes. The term glymphatic was coined by combining the words glia and lymphatic.
The CSF is flushed through the brain tissue at a high speed sweeping excess proteins and other waste along with it. The fluid and waste are exchanged with a similar system that parallels veins which carries the waste out of the brain and down the spine where it is eventually transferred to the lymphatic system and from there to the liver, where it is ultimately broken down.
While the discovery of the glymphatic system solved a mystery that had long baffled the scientific community, understanding how the brain removes waste - both effectively and what happens when this system breaks down - has significant implications for the treatment of neurological disorders.
One of the hallmarks of Alzheimer's disease is the accumulation in the brain of the protein beta amyloid. In fact, over time these proteins amass with such density that they can be observed as plaques on scans of the brain. Understanding what role the glymphatic system plays in the brain's inability to break down and remove beta amyloid could point the way to new treatments. Specifically, whether certainly key 'players' in the glymphatic system, such as astrocytes, can be manipulated to ramp up the removal of waste.
"The idea that 'dirty brain' diseases like Alzheimer may result from a slowing down of the glymphatic system as we age is a completely new way to think about neurological disorders," said Nedergaard. "It also presents us with a new set of targets to potentially increase the efficiency of glymphatic clearance and, ultimately, change the course of these conditions."
Tweet
Founded by Russian entrepreneur Dmitry Itskov in February 2011 with the participation of leading Russian specialists in the field of neural interfaces, robotics, artificial organs and systems.
The main goals of the 2045 Initiative: the creation and realization of a new strategy for the development of humanity which meets global civilization challenges; the creation of optimale conditions promoting the spiritual enlightenment of humanity; and the realization of a new futuristic reality based on 5 principles: high spirituality, high culture, high ethics, high science and high technologies.
The main science mega-project of the 2045 Initiative aims to create technologies enabling the transfer of a individual's personality to a more advanced non-biological carrier, and extending life, including to the point of immortality. We devote particular attention to enabling the fullest possible dialogue between the world's major spiritual traditions, science and society.
A large-scale transformation of humanity, comparable to some of the major spiritual and sci-tech revolutions in history, will require a new strategy. We believe this to be necessary to overcome existing crises, which threaten our planetary habitat and the continued existence of humanity as a species. With the 2045 Initiative, we hope to realize a new strategy for humanity's development, and in so doing, create a more productive, fulfilling, and satisfying future.
The "2045" team is working towards creating an international research center where leading scientists will be engaged in research and development in the fields of anthropomorphic robotics, living systems modeling and brain and consciousness modeling with the goal of transferring one's individual consciousness to an artificial carrier and achieving cybernetic immortality.
An annual congress "The Global Future 2045" is organized by the Initiative to give platform for discussing mankind's evolutionary strategy based on technologies of cybernetic immortality as well as the possible impact of such technologies on global society, politics and economies of the future.
Future prospects of "2045" Initiative for society
2015-2020
The emergence and widespread use of affordable android "avatars" controlled by a "brain-computer" interface. Coupled with related technologies "avatars' will give people a number of new features: ability to work in dangerous environments, perform rescue operations, travel in extreme situations etc.
Avatar components will be used in medicine for the rehabilitation of fully or partially disabled patients giving them prosthetic limbs or recover lost senses.
2020-2025
Creation of an autonomous life-support system for the human brain linked to a robot, 'avatar', will save people whose body is completely worn out or irreversibly damaged. Any patient with an intact brain will be able to return to a fully functioning bodily life. Such technologies will greatly enlarge the possibility of hybrid bio-electronic devices, thus creating a new IT revolution and will make all kinds of superimpositions of electronic and biological systems possible.
2030-2035
Creation of a computer model of the brain and human consciousness with the subsequent development of means to transfer individual consciousness onto an artificial carrier. This development will profoundly change the world, it will not only give everyone the possibility of cybernetic immortality but will also create a friendly artificial intelligence, expand human capabilities and provide opportunities for ordinary people to restore or modify their own brain multiple times. The final result at this stage can be a real revolution in the understanding of human nature that will completely change the human and technical prospects for humanity.
2045
This is the time when substance-independent minds will receive new bodies with capacities far exceeding those of ordinary humans. A new era for humanity will arrive! Changes will occur in all spheres of human activity – energy generation, transportation, politics, medicine, psychology, sciences, and so on.
Today it is hard to imagine a future when bodies consisting of nanorobots will become affordable and capable of taking any form. It is also hard to imagine body holograms featuring controlled matter. One thing is clear however: humanity, for the first time in its history, will make a fully managed evolutionary transition and eventually become a new species. Moreover, prerequisites for a large-scale expansion into outer space will be created as well.
Key elements of the project in the future
• International social movement
• social network immortal.me
• charitable foundation "Global Future 2045" (Foundation 2045)
• scientific research centre "Immortality"
• business incubator
• University of "Immortality"
• annual award for contribution to the realization of the project of "Immortality".