/

News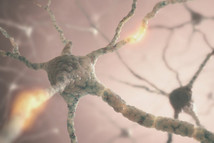 12.02.2016
Use of human-derived structures could allow for better research and reduce animal testing
Researchers at the Johns Hopkins Bloomberg School of Public Health say they have developed tiny "mini-brains" made up of many of the neurons and cells of the human brain -- and even some of its functionality -- and which can be replicated on a large scale.
The researchers say that the creation of these "mini-brains," which will be discussed at the American Association for the Advancement of Science conference in Washington, DC on Feb. 12 at a press briefing and in a session on Feb. 13, could dramatically change how new drugs are tested for effectiveness and safety, taking the place of the hundreds of thousands of animals used for neurological scientific research in the United States. Performing research using these three-dimensional "mini-brains" -- balls of brain cells that grow and form brain-like structures on their own over the course of eight weeks -- should be superior to studying mice and rats because they are derived from human cells instead of rodents, they say.
"Ninety-five percent of drugs that look promising when tested in animal models fail once they are tested in humans at great expense of time and money," says study leader Thomas Hartung, MD, PhD, the Doerenkamp-Zbinden Professor and Chair for Evidence-based Toxicology at the Bloomberg School. "While rodent models have been useful, we are not 150-pound rats. And even though we are not balls of cells either, you can often get much better information from these balls of cells than from rodents.
"We believe that the future of brain research will include less reliance on animals, more reliance on human, cell-based models."
Hartung and his colleagues created the brains using what are known as induced pluripotent stem cells (iPSCs). These are adult cells that have been genetically reprogrammed to an embryonic stem cell-like state and then are stimulated to grow into brain cells. Cells from the skin of several healthy adults were used to create the mini-brains, but Hartung says that cells from people with certain genetic traits or certain diseases can be used to create brains to study various types of pharmaceuticals. He says the brains can be used to study Alzheimer's disease, Parkinson's disease, multiple sclerosis and even autism. Projects to study viral infections, trauma and stroke have been started.
Hartung's mini-brains are very small -- at 350 micrometers in diameter, or about the size of the eye of a housefly, they are just visible to the human eye -- and hundreds to thousands of exact copies can be produced in each batch. One hundred of them can grow easily in the same petri dish in the lab. After cultivating the mini-brains for about two months, the brains developed four types of neurons and two types of support cells: astrocytes and oligodendrocytes, the latter of which go on to create myelin, which insulates the neuron's axons and allows them to communicate faster.
The researchers could watch the myelin developing and could see it begin to sheath the axons. The brains even showed spontaneous electrophysiological activity, which could be recorded with electrodes, similar to an electroencephalogram, also known as EEG. To test them, the researchers placed a mini-brain on an array of electrodes and listened to the spontaneous electrical communication of the neurons as test drugs were added.
"We don't have the first brain model nor are we claiming to have the best one," says Hartung, who also directs the School's Center for Alternatives to Animal Testing.
"But this is the most standardized one. And when testing drugs, it is imperative that the cells being studied are as similar as possible to ensure the most comparable and accurate results."
Hartung is applying for a patent for the mini-brains and is also developing a commercial entity called ORGANOME to produce them. He hopes production can begin in 2016. He says they are easily reproducible and hopes to see them used by scientists in as many labs as possible. "Only when we can have brain models like this in any lab at any time will we be able to replace animal testing on a large scale," he says.
The work was supported by the National Institutes of Health's National Center for Advancing Translational Sciences (U18TR000547), the Alternatives Research & Development Foundation and the Bart McLean Fund for Neuroimmunology Research/Project Restore.
Other researchers involved in the project include David Pamies; Paula Barreras, Katharina Block; Georgia Makri; Anupama Kumar; Daphne Wiersma; Lena Smirnova; Che Zang; Joseph Bressler; Kimberly M. Christian; Georgina Harris; Guo-li Ming; Cindy J. Berlincke; Kelly Kyro; Hongjun Song; Carlos Pardo; Thomas Hartung and Helena T. Hogberg.
Story Source:
The above post is reprinted from materials provided by Johns Hopkins University Bloomberg School of Public Health. Note: Materials may be edited for content and length.
Cite This Page:
Johns Hopkins University Bloomberg School of Public Health. "Researchers create 'mini-brains' in lab to study neurological diseases: Use of human-derived structures could allow for better research and reduce animal testing." ScienceDaily. ScienceDaily, 12 February 2016. .
Tweet
Founded by Russian entrepreneur Dmitry Itskov in February 2011 with the participation of leading Russian specialists in the field of neural interfaces, robotics, artificial organs and systems.
The main goals of the 2045 Initiative: the creation and realization of a new strategy for the development of humanity which meets global civilization challenges; the creation of optimale conditions promoting the spiritual enlightenment of humanity; and the realization of a new futuristic reality based on 5 principles: high spirituality, high culture, high ethics, high science and high technologies.
The main science mega-project of the 2045 Initiative aims to create technologies enabling the transfer of a individual's personality to a more advanced non-biological carrier, and extending life, including to the point of immortality. We devote particular attention to enabling the fullest possible dialogue between the world's major spiritual traditions, science and society.
A large-scale transformation of humanity, comparable to some of the major spiritual and sci-tech revolutions in history, will require a new strategy. We believe this to be necessary to overcome existing crises, which threaten our planetary habitat and the continued existence of humanity as a species. With the 2045 Initiative, we hope to realize a new strategy for humanity's development, and in so doing, create a more productive, fulfilling, and satisfying future.
The "2045" team is working towards creating an international research center where leading scientists will be engaged in research and development in the fields of anthropomorphic robotics, living systems modeling and brain and consciousness modeling with the goal of transferring one's individual consciousness to an artificial carrier and achieving cybernetic immortality.
An annual congress "The Global Future 2045" is organized by the Initiative to give platform for discussing mankind's evolutionary strategy based on technologies of cybernetic immortality as well as the possible impact of such technologies on global society, politics and economies of the future.
Future prospects of "2045" Initiative for society
2015-2020
The emergence and widespread use of affordable android "avatars" controlled by a "brain-computer" interface. Coupled with related technologies "avatars' will give people a number of new features: ability to work in dangerous environments, perform rescue operations, travel in extreme situations etc.
Avatar components will be used in medicine for the rehabilitation of fully or partially disabled patients giving them prosthetic limbs or recover lost senses.
2020-2025
Creation of an autonomous life-support system for the human brain linked to a robot, 'avatar', will save people whose body is completely worn out or irreversibly damaged. Any patient with an intact brain will be able to return to a fully functioning bodily life. Such technologies will greatly enlarge the possibility of hybrid bio-electronic devices, thus creating a new IT revolution and will make all kinds of superimpositions of electronic and biological systems possible.
2030-2035
Creation of a computer model of the brain and human consciousness with the subsequent development of means to transfer individual consciousness onto an artificial carrier. This development will profoundly change the world, it will not only give everyone the possibility of cybernetic immortality but will also create a friendly artificial intelligence, expand human capabilities and provide opportunities for ordinary people to restore or modify their own brain multiple times. The final result at this stage can be a real revolution in the understanding of human nature that will completely change the human and technical prospects for humanity.
2045
This is the time when substance-independent minds will receive new bodies with capacities far exceeding those of ordinary humans. A new era for humanity will arrive! Changes will occur in all spheres of human activity – energy generation, transportation, politics, medicine, psychology, sciences, and so on.
Today it is hard to imagine a future when bodies consisting of nanorobots will become affordable and capable of taking any form. It is also hard to imagine body holograms featuring controlled matter. One thing is clear however: humanity, for the first time in its history, will make a fully managed evolutionary transition and eventually become a new species. Moreover, prerequisites for a large-scale expansion into outer space will be created as well.
Key elements of the project in the future
• International social movement
• social network immortal.me
• charitable foundation "Global Future 2045" (Foundation 2045)
• scientific research centre "Immortality"
• business incubator
• University of "Immortality"
• annual award for contribution to the realization of the project of "Immortality".