/

News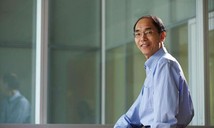 18.02.2016
Neuroscientists reverse autism symptoms
Autism has diverse genetic causes, most of which are still unknown. About 1 percent of people with autism are missing a gene called Shank3, which is critical for brain development. Without this gene, individuals develop typical autism symptoms including repetitive behavior and avoidance of social interactions.
In a study of mice, MIT researchers have now shown that they can reverse some of those behavioral symptoms by turning the gene back on later in life, allowing the brain to properly rewire itself.
"This suggests that even in the adult brain we have profound plasticity to some degree," says Guoping Feng, an MIT professor of brain and cognitive sciences. "There is more and more evidence showing that some of the defects are indeed reversible, giving hope that we can develop treatment for autistic patients in the future."
Feng, who is the James W. and Patricia Poitras Professor of Neuroscience and a member of MIT's McGovern Institute for Brain Research and the Stanley Center for Psychiatric Research at the Broad Institute, is the senior author of the study, which appears in the Feb. 17 issue of Nature. The paper's lead authors are former MIT graduate student Yuan Mei and former Broad Institute visiting graduate student Patricia Monteiro, now at the University of Coimbra in Portugal.
Boosting communication
The Shank3 protein is found in synapses—the connections that allow neurons to communicate with each other. As a scaffold protein, Shank3 helps to organize the hundreds of other proteins that are necessary to coordinate a neuron's response to incoming signals.
Studying rare cases of defective Shank3 can help scientists gain insight into the neurobiological mechanisms of autism. Missing or defective Shank3 leads to synaptic disruptions that can produce autism-like symptoms in mice, including compulsive behavior, avoidance of social interaction, and anxiety, Feng has previously found. He has also shown that some synapses in these mice, especially in a part of the brain called the striatum, have a greatly reduced density of dendritic spines—small buds on neurons' surfaces that help with the transmission of synaptic signals.
In the new study, Feng and colleagues genetically engineered mice so that their Shank3 gene was turned off during embryonic development but could be turned back on by adding tamoxifen to the mice's diet.
When the researchers turned on Shank3 in young adult mice (two to four and a half months after birth), they were able to eliminate the mice's repetitive behavior and their tendency to avoid social interaction. At the cellular level, the team found that the density of dendritic spines dramatically increased in the striatum of treated mice, demonstrating the structural plasticity in the adult brain.
However, the mice's anxiety and some motor coordination symptoms did not disappear. Feng suspects that these behaviors probably rely on circuits that were irreversibly formed during early development.
When the researchers turned on Shank3 earlier in life, only 20 days after birth, the mice's anxiety and motor coordination did improve. The researchers are now working on defining the critical periods for the formation of these circuits, which could help them determine the best time to try to intervene.
"Some circuits are more plastic than others," Feng says. "Once we understand which circuits control each behavior and understand what exactly changed at the structural level, we can study what leads to these permanent defects, and how we can prevent them from happening."
Gordon Fishell, a professor of neuroscience at New York University School of Medicine, praises the study's "elegant approach" and says it represents a major advance in understanding the circuitry and cellular physiology that underlie autism. "The combination of behavior, circuits, physiology, and genetics is state-of-the art," says Fishell, who was not involved in the research. "Moreover, Dr. Feng's demonstration that restoration of Shank3 function reverses autism symptoms in adult mice suggests that gene therapy may ultimately prove an effective therapy for this disease."
Early intervention
For the small population of people with Shank3 mutations, the findings suggest that new genome-editing techniques could in theory be used to repair the defective Shank3 gene and improve these individuals' symptoms, even later in life. These techniques are not yet ready for use in humans, however.
Feng believes that scientists may also be able to develop more general approaches that would apply to a larger population. For example, if the researchers can identify defective circuits that are specific for certain behavioral abnormalities in some autism patients, and figure out how to modulate those circuits' activity, that could also help other people who may have defects in the same circuits even though the problem arose from a different genetic mutation.
"That's why it's important in the future to identify what subtype of neurons are defective and what genes are expressed in these neurons, so we can use them as a target without affecting the whole brain," Feng says.
Explore further: Researchers provide first prospective characterization of a genetic subtype of autism
More information: Yuan Mei et al. Adult restoration of Shank3 expression rescues selective autistic-like phenotypes, Nature (2016). DOI: 10.1038/nature16971
Journal reference: Nature
Tweet
Founded by Russian entrepreneur Dmitry Itskov in February 2011 with the participation of leading Russian specialists in the field of neural interfaces, robotics, artificial organs and systems.
The main goals of the 2045 Initiative: the creation and realization of a new strategy for the development of humanity which meets global civilization challenges; the creation of optimale conditions promoting the spiritual enlightenment of humanity; and the realization of a new futuristic reality based on 5 principles: high spirituality, high culture, high ethics, high science and high technologies.
The main science mega-project of the 2045 Initiative aims to create technologies enabling the transfer of a individual's personality to a more advanced non-biological carrier, and extending life, including to the point of immortality. We devote particular attention to enabling the fullest possible dialogue between the world's major spiritual traditions, science and society.
A large-scale transformation of humanity, comparable to some of the major spiritual and sci-tech revolutions in history, will require a new strategy. We believe this to be necessary to overcome existing crises, which threaten our planetary habitat and the continued existence of humanity as a species. With the 2045 Initiative, we hope to realize a new strategy for humanity's development, and in so doing, create a more productive, fulfilling, and satisfying future.
The "2045" team is working towards creating an international research center where leading scientists will be engaged in research and development in the fields of anthropomorphic robotics, living systems modeling and brain and consciousness modeling with the goal of transferring one's individual consciousness to an artificial carrier and achieving cybernetic immortality.
An annual congress "The Global Future 2045" is organized by the Initiative to give platform for discussing mankind's evolutionary strategy based on technologies of cybernetic immortality as well as the possible impact of such technologies on global society, politics and economies of the future.
Future prospects of "2045" Initiative for society
2015-2020
The emergence and widespread use of affordable android "avatars" controlled by a "brain-computer" interface. Coupled with related technologies "avatars' will give people a number of new features: ability to work in dangerous environments, perform rescue operations, travel in extreme situations etc.
Avatar components will be used in medicine for the rehabilitation of fully or partially disabled patients giving them prosthetic limbs or recover lost senses.
2020-2025
Creation of an autonomous life-support system for the human brain linked to a robot, 'avatar', will save people whose body is completely worn out or irreversibly damaged. Any patient with an intact brain will be able to return to a fully functioning bodily life. Such technologies will greatly enlarge the possibility of hybrid bio-electronic devices, thus creating a new IT revolution and will make all kinds of superimpositions of electronic and biological systems possible.
2030-2035
Creation of a computer model of the brain and human consciousness with the subsequent development of means to transfer individual consciousness onto an artificial carrier. This development will profoundly change the world, it will not only give everyone the possibility of cybernetic immortality but will also create a friendly artificial intelligence, expand human capabilities and provide opportunities for ordinary people to restore or modify their own brain multiple times. The final result at this stage can be a real revolution in the understanding of human nature that will completely change the human and technical prospects for humanity.
2045
This is the time when substance-independent minds will receive new bodies with capacities far exceeding those of ordinary humans. A new era for humanity will arrive! Changes will occur in all spheres of human activity – energy generation, transportation, politics, medicine, psychology, sciences, and so on.
Today it is hard to imagine a future when bodies consisting of nanorobots will become affordable and capable of taking any form. It is also hard to imagine body holograms featuring controlled matter. One thing is clear however: humanity, for the first time in its history, will make a fully managed evolutionary transition and eventually become a new species. Moreover, prerequisites for a large-scale expansion into outer space will be created as well.
Key elements of the project in the future
• International social movement
• social network immortal.me
• charitable foundation "Global Future 2045" (Foundation 2045)
• scientific research centre "Immortality"
• business incubator
• University of "Immortality"
• annual award for contribution to the realization of the project of "Immortality".