/

News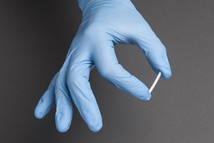 26.05.2016
FDA Approves New Arm Implant to Treat Opioid Dependence
The U.S. Food and Drug Administration approved a drug-emitting arm implant to treat addiction to heroin and other opioids, providing a new tool against a condition that has proved extraordinarily difficult to manage.
Some addiction experts said the implant could offer a more reliable way to keep addicts on their medication. But like all drugs meant to treat drug addiction, the device could face opposition from those who embrace the total-sobriety approach to treatment long advocated by 12-step programs.
Despite a new push by the Obama administration and many public-health officials to promote medication for opioid addiction, some treatment centers still shun or discourage it.
The match-stick-size implant, called Probuphine, emits buprenorphine, a drug that eases cravings for opioids and prevents withdrawal symptoms. Four implants are inserted into the upper arm at a time, providing six months' worth of drug.
Behshad Sheldon, chief executive of the implant's marketer, Braeburn Pharmaceuticals, said Probuphine would cost less than $6,000 for a six-month supply. She declined to be more specific. Titan Pharmaceuticals Inc. co-developed the device with Braeburn, and will receive royalties on sales.
Buprenorphine is already available in tablet form, or as films that dissolve in the mouth, but addicts sometimes run out of doses, or skip them and use illegal narcotics instead. Some also sell their buprenorphine to other addicts.
The implant makes this behavior impossible, and so has won support from some addiction experts.
"For someone with an opioid-use disorder, they have to decide on a daily basis if they're going to take their buprenorphine," says Marvin Seppala, chief medical officer of Hazelden Betty Ford Foundation, a nonprofit treatment provider. "That decision every day to remain abstinent from opioids is difficult. The implant takes away that decision."
Public-health officials say better treatment is desperately needed to fight the growing epidemic of opioid abuse. More than 47,000 Americans died of drug overdoses in 2014—a record that exceeded the number killed in car accidents, according to the Centers for Disease Control and Prevention. The biggest drivers of those deaths were opioid painkillers and heroin.
The FDA approved Probuphine's use in people who are already stable on a low or moderate dose of oral buprenorphine. The agency said Probuphine should be used alongside counseling and other "psychosocial support." Health-care providers must complete a training program on inserting the implants before they will become certified to administer them, the FDA said.
A recent clinical study tested the implant in 175 people who had already been taking an oral form of buprenorphine for six months. Half continued to take oral doses and the other half received Probuphine; both groups received 10 urine tests over six months, to screen for illicit opioids.
Related VideoFatalities related to the synthetic opioid fentanyl—up to 50 times as powerful as heroin--are soaring in many parts of the country. Joseph Murphy's addiction to the drug tore his family apart. Now they're trying to put their lives back together. WSJ Video: Robert Libetti. Photo: Kieran Kesner for The Wall Street Journal
The study, financed by Braeburn Pharmaceuticals, found that rates of illicit opioid use were no worse in the Probuphine group than in the oral buprenorphine group, according to results summarized in FDA documents.
The most common side effects of Probuphine include pain, itching and redness at the implant site, as well as headache, depression and other issues, the FDA said.
The three main types of medication for opioid addiction all interact with the same parts of the brain that illicit opioids do. Methadone, like heroin, is a full opioid agonist that activates the brain's opioid receptors, but it is a slower-acting drug that staves off withdrawal without producing the same euphoric rush. Buprenorphine is a partial agonist that blocks cravings and withdrawal symptoms but doesn't typically cause euphoria in people accustomed to heroin, doctors say. Naltrexone is an opioid antagonist that blocks the opioid receptors so they can't be activated to produce a high.
"Scientific evidence suggests that maintenance treatment with these medications in the context of behavioral treatment and recovery support are more effective in the treatment of opioid-use disorder than short-term detoxification programs aimed at abstinence," Nora Volkow, director of the National Institute on Drug Abuse, said in a statement Thursday.
Such evidence has convinced many treatment providers to start incorporating medication into rehab programs. In 2012, Hazelden Betty Ford Foundation started recommending medication to opioid addicts after many decades of promoting abstinence treatment, said Dr. Seppala.
But persistent stigma about medication means not all patients have, or want, access to it. Many "are told by family members or judges or other health-care providers that taking a medication for part of their treatment is somehow substituting one addiction for another, that they aren't totally in recovery or they aren't 'clean,' " says Yngvild Olsen, who chairs the public policy committee at the American Society of Addiction Medicine.
Mina Kalfas, a physician in northern Kentucky who uses medication to treat opioid addiction, says a number of rehab centers in the region still offer only abstinence-based treatment.
Tweet
Founded by Russian entrepreneur Dmitry Itskov in February 2011 with the participation of leading Russian specialists in the field of neural interfaces, robotics, artificial organs and systems.
The main goals of the 2045 Initiative: the creation and realization of a new strategy for the development of humanity which meets global civilization challenges; the creation of optimale conditions promoting the spiritual enlightenment of humanity; and the realization of a new futuristic reality based on 5 principles: high spirituality, high culture, high ethics, high science and high technologies.
The main science mega-project of the 2045 Initiative aims to create technologies enabling the transfer of a individual's personality to a more advanced non-biological carrier, and extending life, including to the point of immortality. We devote particular attention to enabling the fullest possible dialogue between the world's major spiritual traditions, science and society.
A large-scale transformation of humanity, comparable to some of the major spiritual and sci-tech revolutions in history, will require a new strategy. We believe this to be necessary to overcome existing crises, which threaten our planetary habitat and the continued existence of humanity as a species. With the 2045 Initiative, we hope to realize a new strategy for humanity's development, and in so doing, create a more productive, fulfilling, and satisfying future.
The "2045" team is working towards creating an international research center where leading scientists will be engaged in research and development in the fields of anthropomorphic robotics, living systems modeling and brain and consciousness modeling with the goal of transferring one's individual consciousness to an artificial carrier and achieving cybernetic immortality.
An annual congress "The Global Future 2045" is organized by the Initiative to give platform for discussing mankind's evolutionary strategy based on technologies of cybernetic immortality as well as the possible impact of such technologies on global society, politics and economies of the future.
Future prospects of "2045" Initiative for society
2015-2020
The emergence and widespread use of affordable android "avatars" controlled by a "brain-computer" interface. Coupled with related technologies "avatars' will give people a number of new features: ability to work in dangerous environments, perform rescue operations, travel in extreme situations etc.
Avatar components will be used in medicine for the rehabilitation of fully or partially disabled patients giving them prosthetic limbs or recover lost senses.
2020-2025
Creation of an autonomous life-support system for the human brain linked to a robot, 'avatar', will save people whose body is completely worn out or irreversibly damaged. Any patient with an intact brain will be able to return to a fully functioning bodily life. Such technologies will greatly enlarge the possibility of hybrid bio-electronic devices, thus creating a new IT revolution and will make all kinds of superimpositions of electronic and biological systems possible.
2030-2035
Creation of a computer model of the brain and human consciousness with the subsequent development of means to transfer individual consciousness onto an artificial carrier. This development will profoundly change the world, it will not only give everyone the possibility of cybernetic immortality but will also create a friendly artificial intelligence, expand human capabilities and provide opportunities for ordinary people to restore or modify their own brain multiple times. The final result at this stage can be a real revolution in the understanding of human nature that will completely change the human and technical prospects for humanity.
2045
This is the time when substance-independent minds will receive new bodies with capacities far exceeding those of ordinary humans. A new era for humanity will arrive! Changes will occur in all spheres of human activity – energy generation, transportation, politics, medicine, psychology, sciences, and so on.
Today it is hard to imagine a future when bodies consisting of nanorobots will become affordable and capable of taking any form. It is also hard to imagine body holograms featuring controlled matter. One thing is clear however: humanity, for the first time in its history, will make a fully managed evolutionary transition and eventually become a new species. Moreover, prerequisites for a large-scale expansion into outer space will be created as well.
Key elements of the project in the future
• International social movement
• social network immortal.me
• charitable foundation "Global Future 2045" (Foundation 2045)
• scientific research centre "Immortality"
• business incubator
• University of "Immortality"
• annual award for contribution to the realization of the project of "Immortality".