/

News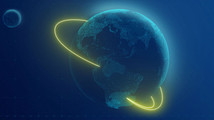 19.03.2018
$10 million XPRIZE Aims for Robot Avatars That Let You See, Hear, and Feel by 2021
Ever wished you could be in two places at the same time? The XPRIZE Foundation wants to make that a reality with a $10 million competition to build robot avatars that can be controlled from at least 100 kilometers away.
The competition was announced by XPRIZE founder Peter Diamandis at the SXSW conference in Austin last week, with an ambitious timeline of awarding the grand prize by October 2021. Teams have until October 31st to sign up, and they need to submit detailed plans to a panel of judges by the end of next January.
The prize, sponsored by Japanese airline ANA, has given contestants little guidance on how they expect them to solve the challenge other than saying their solutions need to let users see, hear, feel, and interact with the robot's environment as well as the people in it.
XPRIZE has also not revealed details of what kind of tasks the robots will be expected to complete, though they've said tasks will range from "simple" to "complex," and it should be possible for an untrained operator to use them.
That's a hugely ambitious goal that's likely to require teams to combine multiple emerging technologies, from humanoid robotics to virtual reality high-bandwidth communications and high-resolution haptics.
If any of the teams succeed, the technology could have myriad applications, from letting emergency responders enter areas too hazardous for humans to helping people care for relatives who live far away or even just allowing tourists to visit other parts of the world without the jet lag.
"Our ability to physically experience another geographic location, or to provide on-the-ground assistance where needed, is limited by cost and the simple availability of time," Diamandis said in a statement.
"The ANA Avatar XPRIZE can enable creation of an audacious alternative that could bypass these limitations, allowing us to more rapidly and efficiently distribute skill and hands-on expertise to distant geographic locations where they are needed, bridging the gap between distance, time, and cultures," he added.
Interestingly, the technology may help bypass an enduring hand break on the widespread use of robotics: autonomy. By having a human in the loop, you don't need nearly as much artificial intelligence analyzing sensory input and making decisions.
Robotics software is doing a lot more than just high-level planning and strategizing, though. While a human moves their limbs instinctively without consciously thinking about which muscles to activate, controlling and coordinating a robot's components requires sophisticated algorithms.
The DARPA Robotics Challenge demonstrated just how hard it was to get human-shaped robots to do tasks humans would find simple, such as opening doors, climbing steps, and even just walking. These robots were supposedly semi-autonomous, but on many tasks they were essentially tele-operated, and the results suggested autonomy isn't the only problem.
There's also the issue of powering these devices. You may have noticed that in a lot of the slick web videos of humanoid robots doing cool things, the machine is attached to the roof by a large cable. That's because they suck up huge amounts of power.
Possibly the most advanced humanoid robot—Boston Dynamics' Atlas—has a battery, but it can only run for about an hour. That might be fine for some applications, but you don't want it running out of juice halfway through rescuing someone from a mine shaft.
When it comes to the link between the robot and its human user, some of the technology is probably not that much of a stretch. Virtual reality headsets can create immersive audio-visual environments, and a number of companies are working on advanced haptic suits that will let people "feel" virtual environments.
Motion tracking technology may be more complicated. While even consumer-grade devices can track peoples' movements with high accuracy, you will probably need to don something more like an exoskeleton that can both pick up motion and provide mechanical resistance, so that when the robot bumps into an immovable object, the user stops dead too.
How hard all of this will be is also dependent on how the competition ultimately defines subjective terms like "feel" and "interact." Will the user need to be able to feel a gentle breeze on the robot's cheek or be able to paint a watercolor? Or will simply having the ability to distinguish a hard object from a soft one or shake someone's hand be enough?
Whatever the fidelity they decide on, the approach will require huge amounts of sensory and control data to be transmitted over large distances, most likely wirelessly, in a way that's fast and reliable enough that there's no lag or interruptions. Fortunately 5G is launching this year, with a speed of 10 gigabits per second and very low latency, so this problem should be solved by 2021.
And it's worth remembering there have already been some tentative attempts at building robotic avatars. Telepresence robots have solved the seeing, hearing, and some of the interacting problems, and MIT has already used virtual reality to control robots to carry out complex manipulation tasks.
South Korean company Hankook Mirae Technology has also unveiled a 13-foot-tall robotic suit straight out of a sci-fi movie that appears to have made some headway with the motion tracking problem, albeit with a human inside the robot. Toyota's T-HR3 does the same, but with the human controlling the robot from a "Master Maneuvering System" that marries motion tracking with VR.
Combining all of these capabilities into a single machine will certainly prove challenging. But if one of the teams pulls it off, you may be able to tick off trips to the Seven Wonders of the World without ever leaving your house.
Image Credit: ANA Avatar XPRIZE
Tweet
Founded by Russian entrepreneur Dmitry Itskov in February 2011 with the participation of leading Russian specialists in the field of neural interfaces, robotics, artificial organs and systems.
The main goals of the 2045 Initiative: the creation and realization of a new strategy for the development of humanity which meets global civilization challenges; the creation of optimale conditions promoting the spiritual enlightenment of humanity; and the realization of a new futuristic reality based on 5 principles: high spirituality, high culture, high ethics, high science and high technologies.
The main science mega-project of the 2045 Initiative aims to create technologies enabling the transfer of a individual's personality to a more advanced non-biological carrier, and extending life, including to the point of immortality. We devote particular attention to enabling the fullest possible dialogue between the world's major spiritual traditions, science and society.
A large-scale transformation of humanity, comparable to some of the major spiritual and sci-tech revolutions in history, will require a new strategy. We believe this to be necessary to overcome existing crises, which threaten our planetary habitat and the continued existence of humanity as a species. With the 2045 Initiative, we hope to realize a new strategy for humanity's development, and in so doing, create a more productive, fulfilling, and satisfying future.
The "2045" team is working towards creating an international research center where leading scientists will be engaged in research and development in the fields of anthropomorphic robotics, living systems modeling and brain and consciousness modeling with the goal of transferring one's individual consciousness to an artificial carrier and achieving cybernetic immortality.
An annual congress "The Global Future 2045" is organized by the Initiative to give platform for discussing mankind's evolutionary strategy based on technologies of cybernetic immortality as well as the possible impact of such technologies on global society, politics and economies of the future.
Future prospects of "2045" Initiative for society
2015-2020
The emergence and widespread use of affordable android "avatars" controlled by a "brain-computer" interface. Coupled with related technologies "avatars' will give people a number of new features: ability to work in dangerous environments, perform rescue operations, travel in extreme situations etc.
Avatar components will be used in medicine for the rehabilitation of fully or partially disabled patients giving them prosthetic limbs or recover lost senses.
2020-2025
Creation of an autonomous life-support system for the human brain linked to a robot, 'avatar', will save people whose body is completely worn out or irreversibly damaged. Any patient with an intact brain will be able to return to a fully functioning bodily life. Such technologies will greatly enlarge the possibility of hybrid bio-electronic devices, thus creating a new IT revolution and will make all kinds of superimpositions of electronic and biological systems possible.
2030-2035
Creation of a computer model of the brain and human consciousness with the subsequent development of means to transfer individual consciousness onto an artificial carrier. This development will profoundly change the world, it will not only give everyone the possibility of cybernetic immortality but will also create a friendly artificial intelligence, expand human capabilities and provide opportunities for ordinary people to restore or modify their own brain multiple times. The final result at this stage can be a real revolution in the understanding of human nature that will completely change the human and technical prospects for humanity.
2045
This is the time when substance-independent minds will receive new bodies with capacities far exceeding those of ordinary humans. A new era for humanity will arrive! Changes will occur in all spheres of human activity – energy generation, transportation, politics, medicine, psychology, sciences, and so on.
Today it is hard to imagine a future when bodies consisting of nanorobots will become affordable and capable of taking any form. It is also hard to imagine body holograms featuring controlled matter. One thing is clear however: humanity, for the first time in its history, will make a fully managed evolutionary transition and eventually become a new species. Moreover, prerequisites for a large-scale expansion into outer space will be created as well.
Key elements of the project in the future
• International social movement
• social network immortal.me
• charitable foundation "Global Future 2045" (Foundation 2045)
• scientific research centre "Immortality"
• business incubator
• University of "Immortality"
• annual award for contribution to the realization of the project of "Immortality".