/

Фото конкурс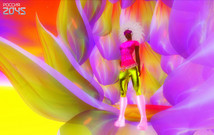 05.10.2012
16. Yarosh Nohkan. Аватар Г. Виртуальная реальность / Yarosh Nohkhan. Avatar D. Virtual Reality
Tweet
Sergey
Jukov

Head of the Space Technology and Telecommunications Cluster at the Skolkovo

"I am absolutely convinced that the movement "2045' happened exactly at the right time and the right place as I believe in the great future for Russia, in her success after temporary difficulties".

Vladimir A.
KONYSHEV

President of Neyrobotiks

'The transfer of the brain into an artificial body, more enduring, more perfect, is the only way the human race to stay on Earth...'

Professor Aleksandr A.
BOLONKIN

Ph.D. in Technical Sciences

'An artificial mechanical body will have great power and withstand extreme environmental conditions: high temperature, pressure, radiation, space...'

Barry
Rodrigue

Professor at the University of Southern Maine, co-chairman of GF2045

"While innovation is often presented as a technological process, it also needs to be applied everywhere and to everything. We need innovation in human affairs, from family relations to business affairs. Innovation has to address both ecological balance of species and destruction of inorganic habitats. Alternatives must be found for warfare and the arms industry. In short, innovation is a process that applies to all existence..."

Dmitry
Itskov

Chairman of the organizing committee of the political party "Evolution 2045", founder of the movement "Russia 2045", president of the congress GF2045

Do you remember The Surrogates movie? It perfectly demonstrates the abilities of a mind-controlled artificial human body, or an avatar. It is what our project is all about. The Surrogates' screenwriters were not consistent enough (probably due to the lack of imagination) in the evolution of their ideas. There is no doubt that the mankind needs an avatar.

Mikhail Y.
YABLOKOV

Ph.D. in Physical and Mathematical Sciences, Senior Researcher of the Heat-Resistant Thermoplastics Laboratory at ISPM (Russian Academy of Sciences), creator of nanosensor neurologic 'Electronic nose' system

'When creating an artificial human, we need to add an emotional trend to the predominant robotics one. It's an all-inclusive idea, and it's in the air...'

Dmitry H.
BULATOV

Artist, art theorist, Curator of the National Center of Contemporary Arts (Kaliningrad branch)

'In the near future, hybrid combinations of living and nonliving elements will help to recover lost or missing original features. And of course, greatly enhance them in comparison to the usual ones...'

Professor Vyacheslav Y.
RYABININ

Ph.D. in Biology, Inventor of the "Bioartificial liver" device

Timour N.
SHCHOUKINE

"2045" Initiative Coordinator in Russia, Ph.D. in Psychology

'The world is at the point when the functions humans consider to be their essential attributes (thinking, decision making, emotions) are on the edge of being finally alienated. Soon they will be performed by artificial systems...'

Sergey
Pereslegin

Researcher, fiction and alternate history theorist. Is a literary critic and political essayist, sociologist, socionics specialist and military historian

"Project 2045 also requires enormous engineering support. And I would claim that both for Russia and for the entire world, the only possibility of overcoming the phase barrier is not to solve biological tasks, not biotechnology, but to solve the task for maintaining engineering for the critical period of 20 years".

Anders
Sandberg

Researcher, science debater, futurist, transhumanist, and author

"... I certainly think that practical benefits of being able to live for ever, if I transmit myself digitally, I will be able to run on bodies which are not biological or enhanced biological and be able to backup copies in case, if something goes wrong, would be enormous. So, I think, that in the future I am hoping to be software..."
More opinions